Dr Deam is our Head Veterinarian, he has been practicing medicine for over 35 years. He received his veterinary license in Pisa, Italy where he met his wife, Silvana. They then moved back to California where Dr. Deam opened a clinic in Chatsworth. He sold his clinic years later to move back to Italy. He has since moved back to California and opened Animal Clinic of the Oaks in 2008. He treats every animal as if it was his own.

---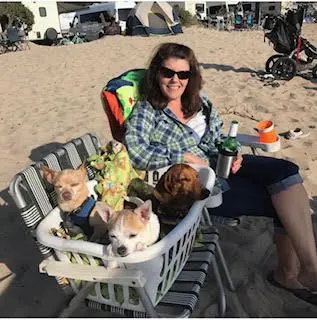 Maria is our Receptionist. She has worked at the clinic since 2009. She loves all animals and has a love for caring for our sick patients. She does all of our inventory ordering and is happy to help answer any questions you might have about a certain product for your pet! Maria enjoys camping with her family of course always brings her dogs with her Skyler, Emma, Eddie, & Wyatt.
---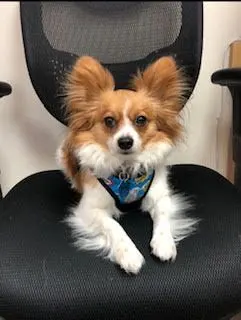 Stephanie is our Veterinary Assistant. She has a big heart for animals and is dedicated to providing the best quality care and experience to all our patients and clients here at Animal Clinic of the Oaks. Stephanie hopes to follow in her fathers footsteps and make her own career in the Veterinary field. While she is not helping out at the clinic, she is attending school. Stephanie always brings "Zico" her Papillon to work with her.
Amy is cross trained as a Receptionist and Veterinary Assistant. She is always happy to help in any way she can and loves to see all pets that come in and leave happy. Amy has a Cairn Terrier "Theodore", on her free time she enjoys taking him on long walks, going to the dog park, and the beach.

Daisy is cross trained as a Receptionist and Veterinary Assistant. She is always up for a challenge and enjoys helping however she can. She rescued her bunny "Haji" from the Camarillo An. Shelter and she loves to take her dog "Gordie" on a car rides.