Anesthesia-Free Dental Cleaning!
Are your pet's teeth in need of a good cleaning? Schedule your pet for a veterinarian supervised, anesthesia free dental cleaning!
Animal Clinic of the Oaks is proud to offer an affordable, state of the art, ultrasonic cleaning method that can reduce the onset of periodontal disease as well as the need for costly dental procedures.
Bad breath and stained teeth are not only unappealing, but may also indicate symptoms of serious gum disease that can shorten the lifespan of your pet.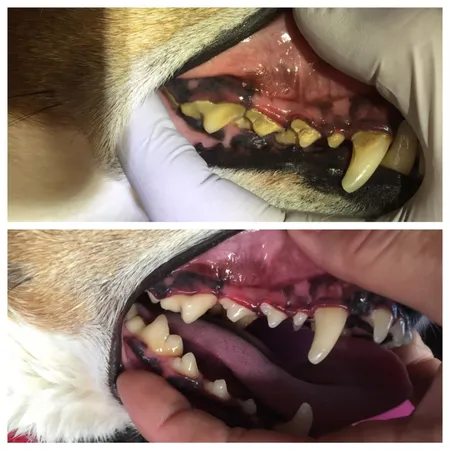 These cleanings provide for a more holistic dental hygiene option that does not require your pet to be put under anesthesia or sedation.
The next scheduled day for anesthesia free dental cleanings is July 23rd from 10 am to 2 pm! Call us today to schedule an appointment! $175 per pet (additional charges apply if antibiotics are necessary.)
(805) 496-1122
Please note, anesthetic free dental cleanings are not suitable for every pet. We take into consideration their age, condition and temperament. If your pet requires additional treatment for advanced dental conditions or requires additional pain management, they may benefit from a complete anesthetic dental procedure.